Italy – The Italian navy, coast guard and border patrol, with the help of European and Doctors Without Borders ships, rescued 4,400 migrants from the Mediterranean in the Strait of Sicily this Saturday. According to official reports, this is a record-setting number. Another 300 migrants from stricken boats were rescued this Sunday.
During a 24-hour period, more than 4,400 lives, crammed into 22 rickety boats (16 rubber rafts and six small vessels), were saved from the sea. Other 2,365 migrants -up to 1,779 in the same period of 2014-, were not as lucky as they died before being saved. Many of them were refugees from Syria.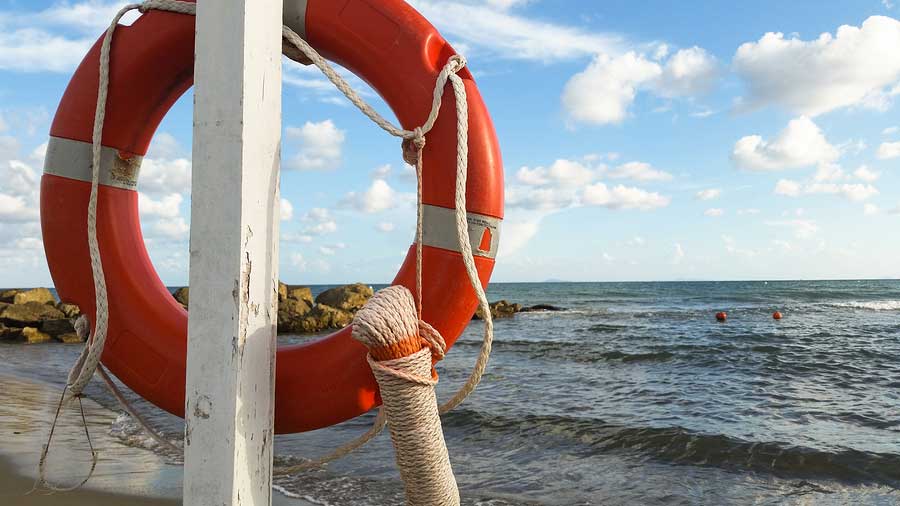 Italy coast guard said smugglers took advantage of ideal weather and sea conditions off of Lybia to launch this amount of people, who fled in a fleet of overcrowded and unseaworthy boats. The smugglers fit as many paying passengers on board as possible.
Boats in distress used satellite phones to call boat guards rescuers as soon as they were 20 to 30 miles off African coast. Most of them came from Lybia on Friday night and Saturday.
As part of EU's Triton search and rescue mission, ships from Norway, Ireland and Britain helped the Italian navy in a patrol-and-rescue force to deal with the migrant crisis.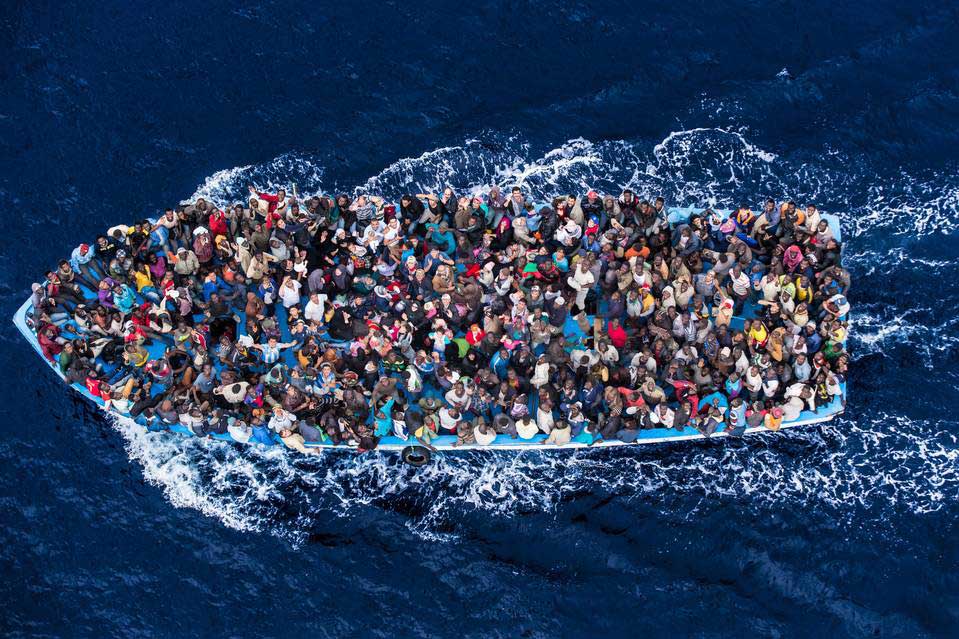 The Operations have not stopped as the migrants are expected to arrive in southern Italian ports in the next few days. These new arrivals will increase up to 108,000 which is the number of asylum seekers brought to Italy.
Italian police and prosecutors will try to identify and arrest possible traffickers who blend with the migrants in order to keep Italy´s safety. Three Egyptians and Palestinian were already arrested on Sunday in connection with the arrival in Palermo.
Italy is not the only country where migrants claim to arrive and receive help. According to the International Committee of the Red Cross (ICRC), Tunisia´s coast guard has rescued 124 migrants in the Mediterranean Sea.
Mongi Slim, an official at the ICRC, said the migrants, all Africans, had been "attempting to illegally reach the Italian island of Lampedusa before they were rescued" and taken to the southern Tunisian port of Ben Guerdane.
Source: Italy Navy reports
http://www.marina.difesa.it/en/Pagine/default.aspx