Iowa – Researchers recently found fossils of a giant scorpion-like animal that used to live under the seas hundreds of millions of years before dinosaurs. The animal has been called Pentecopterus, after a Greek warship known as "penteconters". The fossils were found in Decorah, Iowa. The study was published on Tuesday in the Journal BMC Evolutionary Biology.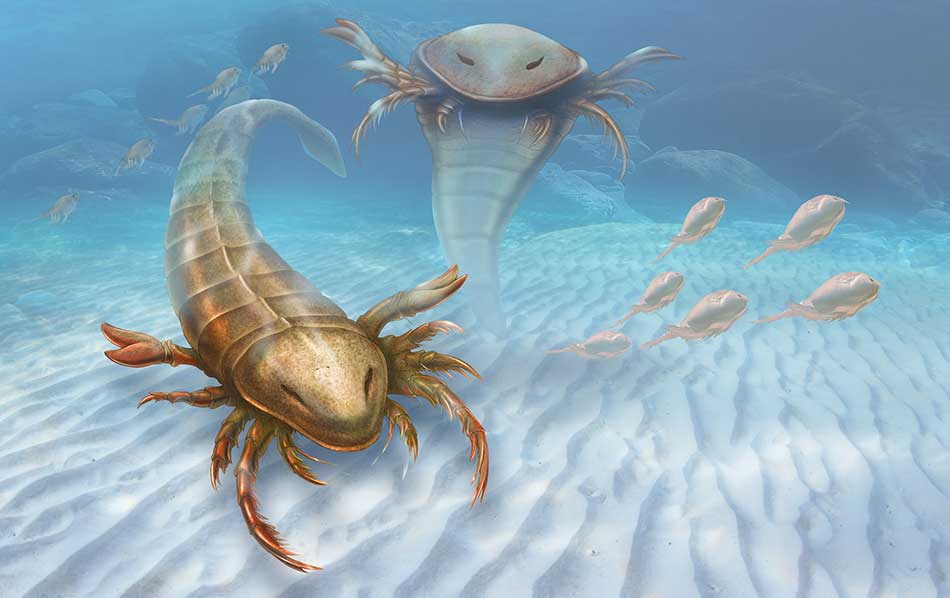 The creature was part of the eurypterid family, a group of ancient creatures that are the ancestors of modern spiders, lobsters and ticks. It was nearly 6 feet long, with a long head, a narrow body and large limbs for trapping preys. Pentecopterus was not a vertebrate and didn't have bones. James Lamsdell, lead author of the study of the fossils said, "We could see how the legs are articulated with each other, and how it would have moved. We see lots of insertion points for hairs, which can tell us how it saw its outside environment".
These sea scorpion-like animals lived around 467 million years ago but weren't discovered until 2010 in a fossil at the Upper Iowa River in northeastern Iowa. Geologists along with the Iowa Geological Survey at the University of Iowa found them in a meteorite carter. Yale scientists are currently helping with the analysis.
"Pentecopterus is large and predatory, and eurypterids must have been important predators in these early Palaeozoic ecosystems," said Lamsdell.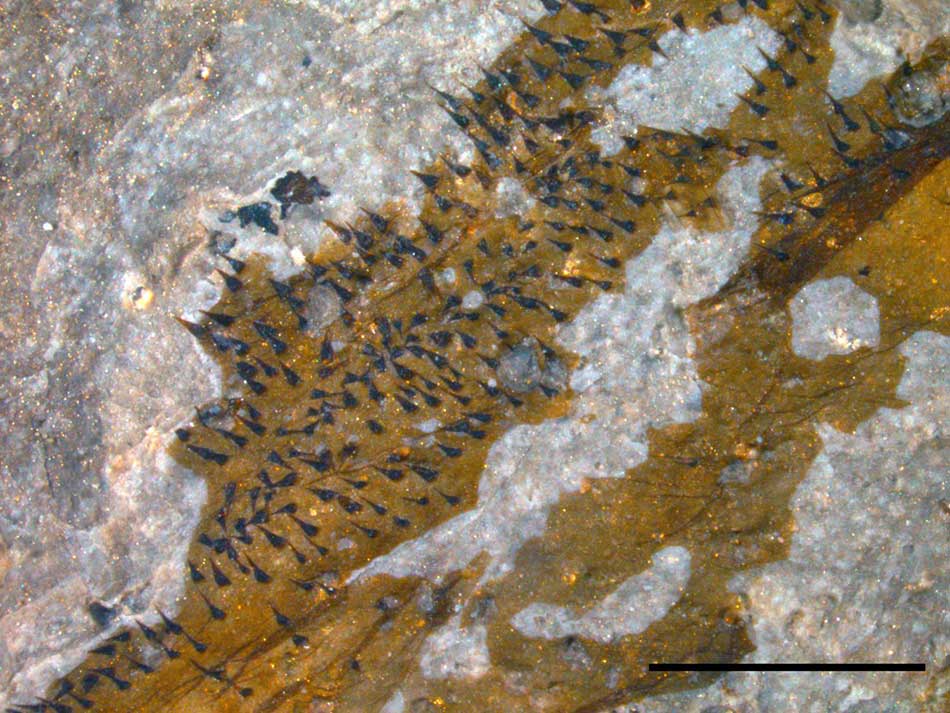 Source: BMC Evolutionary Biology