The rapper Desiigner was arrested in New York City by local authorities after flashing a loaded weapon and threatening another driver near the Lincon Tunnel. Desiigner along with four other subjects were arrested and are waiting for a court meeting on Friday.
Sidney Royel Selby III, better known as Desiigner, is a nineteen-year-old rapper that recently risen to fame for his single titled "Panda." Around 9:30 p.m on Thursday night the rapper's car was pulled over by authorities who received a 911 call from a disturbed driver.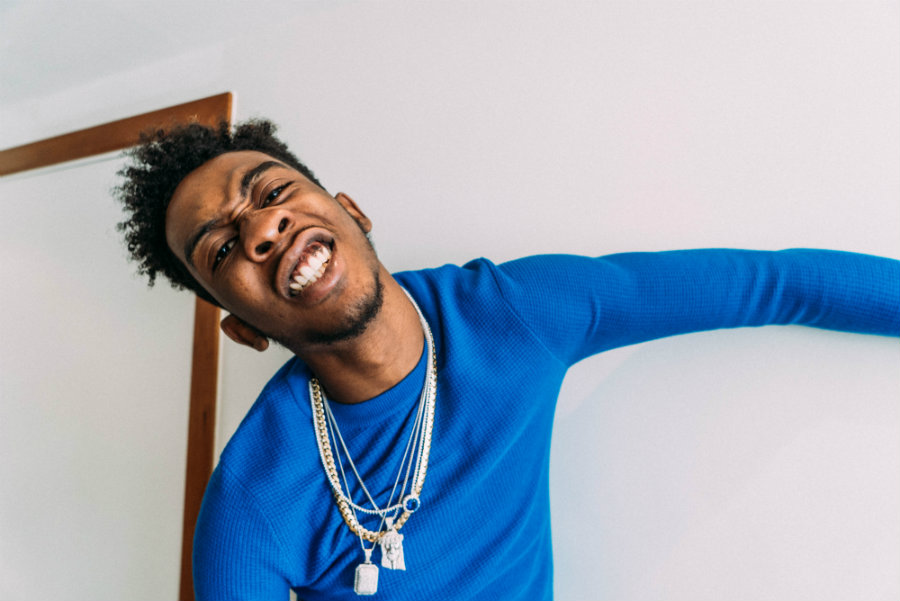 The report of the rapper's arrest was first informed by the entertainment media TMZ, who published a video of the artist being handcuffed into his white Range Rover along with four friends.
NYPD charged Desiigner with three felonies that include: criminal possession of a loaded weapon, criminal possession of a controlled substance and menacing, according to Rolling Stone.
The 19-year old rapper has been recently known for signing a contract with Kanye West's GOOD music label and for his most recent single Panda that reached number one on Billboard's Hot 100 list.
Desiigner was born and raise in Brooklyn and comes from a troubled neighborhood named Bedford-Stuyvesant, the rapper has been inside the music world since the age of fourteen after being shot in an incident. In 2015, the rapper became more known in the music industry because of his collaborations with Kanye West.
This year the "Panda" rapper performed at the 2016th BET Awards, was invited as a guest artist by Demi Lovato at her concert in New York City and was nominated in the category of "Best New Artist" at the 2016 VMA's.
Road rage 
Rapper Desiigner was driving from New Jersey to New York City on early Thursday night when his vehicle was involved in a road rage incident with another driver. According to initial reports, the rapper threatened the other driver by waving a loaded gun and pointing it towards the other vehicle.
Desiigner's white Range Rover quickly left the scene, but the other driver managed to write down the rapper's license plate and called 911 to report the incident. NYPD authorities were notified about the incident and quickly tracked down the SUV.
The rapper was pulled over at W. 42nd St. and Third Avenue by local authorities who started to search the SUV for the gun involved in the incident. NYPD found the loaded gun in the car, along with prescribed drugs known as Oxycontin and other drugs located in the center console of the SUV.
Authorities charged the rapper with loaded weapon charges and for menacing charges for his attitude against the other driver.
Desiigner's friends were identified as Utril Rhaburn, Scott Siegel, C.J. McCoy and Michael Davis. All four subjects were charged with felony possession of a controlled substance and according to Rolling Stone, Utril Rhaburn was also accused of an unlawful possession of weed and Siegel with possession of a forged instrument.
The rapper remains in custody and is waiting for a court meeting on Friday to read his charges and still hasn't posted bail.
Source: Rolling Stone