As efforts continue to put an end to the Hepatitis A outbreak in San Diego, Calif., variables unique to this city make the situation harder to control. Because most of those infected are homeless people, the Centers for Disease Control and Prevention (CDC) consider whether vaccinating the homeless population should become a national recommendation.
Since November 2016, more than 480 people have been infected, and 17 have died. Local authorities have installed facilities to vaccinate homeless people, and Dr. Monique Foster of the CDC's Division of Viral Hepatitis said earlier this week at an infectious disease conference called IDWeek 2017 that CDC officials are considering whether that measure should be recommended nationwide.
Before the current epidemic in San Diego, the hepatitis A vaccine was explicitly recommended for young children; travelers to countries where the virus is widely spread; illegal drug users; people with chronic liver diseases; homosexual men; and those who work with infected animals, according to the CDC.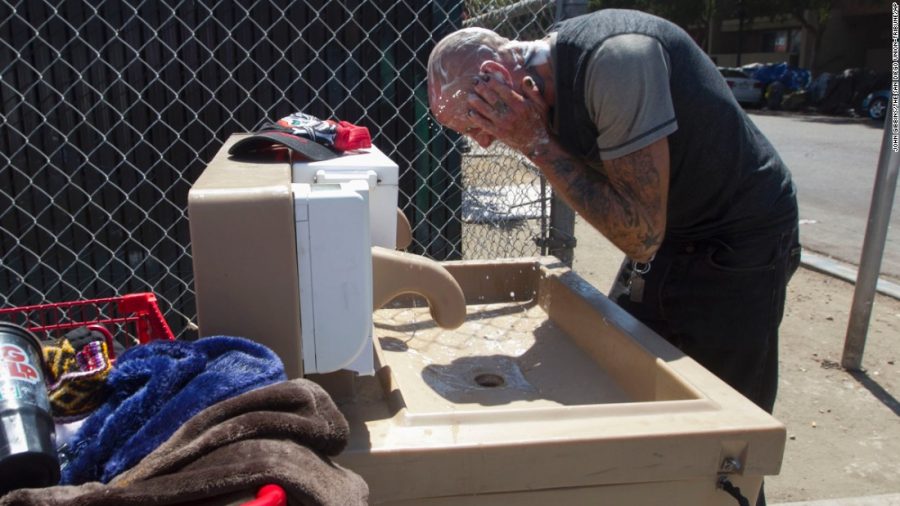 Health officials in San Diego have used unique strategies to target the homeless population. Dr. Jeffrey Engel, head of the Council of State and Territorial Epidemiologists, explained this is considered the most challenging group because they are hard to find and are often involved with mental illness and drug abuse, as reported by the San Diego Union-Tribune.
Because homeless people are easily tracked down in emergency rooms, officials have chosen these places to administer vaccines. Also, they have targeted homeless encampments and jails, where users of illegal drugs can be vaccinated before they potentially end up back on the streets.
The homeless people are most likely at a highest risk of infection because they don't have access to clean toilets, where prevention is critical to prevent the spread of hepatitis A. Cleaning crews in San Diego are shooting high-pressure water combined with bleach as an attempt to sanitize the streets where human waste, blood or bodily fluids may have contaminated the surface.
Other efforts to prevent the virus from spreading have included the installation of 66 portable handwashing stations in the streets to encourage proper hygiene. San Diego authorities plan to install 100 more stations in areas where homeless people usually gather. This work has been done by a private company that was hired in September. Handwashing with soap and warm water for 20 seconds can kill the virus that causes hepatitis A.
Why is the San Diego outbreak so hard to stop?
In addition to the challenges, the most vulnerable group involved, health experts and doctors have a hard time stopping the spread of the virus because it takes on average 28 days for symptoms to appear after a person is infected. Known as the incubation period, it is long and can last up to 50 days, according to Foster.
This makes it very difficult for patients to remember how they were exposed to the virus. Moreover, many of those infected who have not experienced symptoms can infect others and unknowingly spread the virus. When authorities finally identify a cluster of hepatitis A cases, the outbreak has probably going on for at least four weeks, and it can take nearly two months to determine whether measures to stop the virus from spreading are producing positive results.
Source: San Diego Union-Tribune