Comedian Amy Schumer on Sunday criticized Donald Trump during her show in Tampa, Florida, and about 200 people walked out because they apparently felt offended. Because everyone knows Schumer's style almost always includes intense jokes about politics and she is proud to be authentic, she said after the show that there were no regrets.
Schumer dedicated part of her show to talk about the GOP's presidential nominee and described him as an "orange, sexual-assaulting, fake-college-starting monster." She then invited an audience member onstage to ask him whether he was actually sure about voting for Trump. Before that, she made sure he was a Trump supporter based on his reactions to her comments against the billionaire.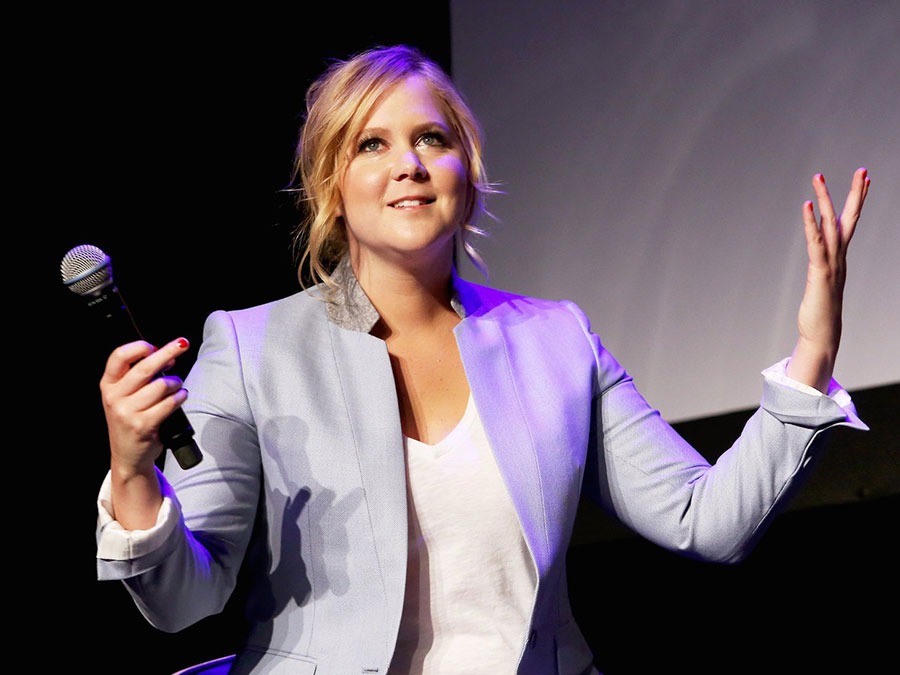 Identified as Dave, he was an attorney who hadn't supported a GOP candidate since Reagan, according to a report by The Atlantic. He said the United States would be safer with Trump as president.
"Do you get worried at all with how impulsive he is, that he gets so fired up from Saturday Night Live doing a skit on him?" she asked. "Do you worry he'll be impulsive and get us in a lot of f—— trouble we can't get out of?"
Some of her fans who were clearly affected by her comments against the Republican presidential candidate began booing her. She reportedly asks security to throw out any audience member making noise during her show and said that anyone upset by her words could just leave the room, as reported by People.
"I loved the crowd and my show in Tampa last night! I want to thank the 8,400 people who stayed. We had a great time!" she told PEOPLE in a statement. "We have always depended on comedians to make us laugh and tell the truth. I am proud to continue that tradition."
While Trump supporters were booing, Schumer said everyone was responsible for choosing how they were going to live their lives even though she thought they were there to laugh.
Schumer's negative opinion about Trump is mostly based on her feminist ideals
She recently made public that she was raped as a teenager and on Sunday asked victims of sexual assault to stand up during her show. This is one of the reasons she talks about Trump that way. On October 7, a tape was released, and the billionaire can be heard giving sexually aggressive comments about women. Since then, even more, women have come forward to say they have been sexually assaulted by him. He has denied all those allegations and claims they are part of a plot to bring down his campaign.
As for Schumer's political views, she openly supports Democratic presidential candidate Hillary Clinton. She was even wearing a "Feminist for Hillary" button and a "Make America Ferrera Again" while she helped register voters in Florida before the Sunday show.
Similarly to previous events, her Tampa show also included comments about gun violence and Mrs. Clinton's birthday party. Schumer is set to perform Tuesday at Madison Square Garden.
Source: People