We are never far from our mobiles. Whether we are relaxing at home or running errands, most of us have our mobiles handy.
Mobile phone usage continues to rise and in the modern-day, the device most used for the internet is mobiles.
But do you know how many of your visits are from mobile? Read-on to discover how you can find that out.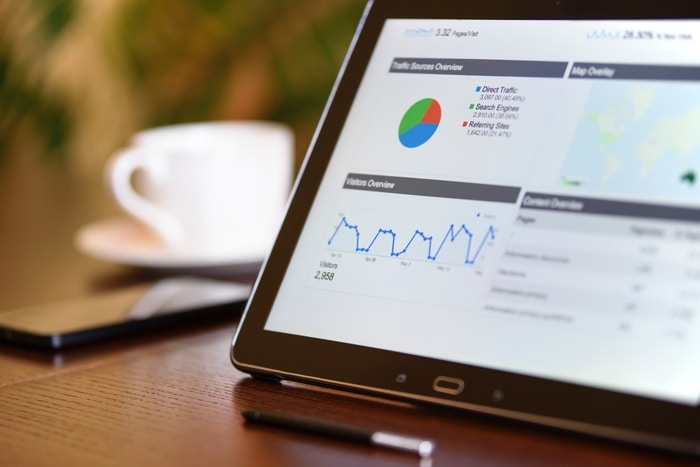 The Stats
According to data collected by Statista in 2018, 52.2% of all website traffic came from mobiles, up nearly two percentage points from 50.3% in 2017.
In 2017, it was revealed that 65.1% of all web traffic in Asia comes from mobiles and in Africa, 59.5% of web traffic comes from mobile.
In the United States, there are more very revealing statistics surrounding mobile phone usage.
In 2017, page views of sites stood at 53% from mobiles and 47% from desktops. Also, in almost every industry analyzed, the share of mobile page views went up whereas the share of desktop page views went down in comparison to the previous year.
Gambling, for example, showed an 11% increase in mobile phone usage, demonstrating the increasing trend towards the mobile casino in that industry.
Similarly, the same study showed that the total visits of sites from mobiles stood at 63% in 2017 and desktop visits stood at 37%.
Furthermore, according to Google, over half of search queries globally come from mobile devices which, given the above statistics, isn't exactly surprising.
Going forward, all signs are pointing towards increasing numbers of people using mobiles over other devices when they use the internet.
How to Track Mobile Phone Usage
If you are wondering how to track mobile phone usage to your site, you will be happy to know that it is a straightforward process.
Login to Google Analytics account and select the website profile
Select 'Visitors'
Select 'Mobile'
Next select 'Mobile Devices'
Percentage should be shown under 'Visits'
'Mobile Conversion Data' can also be viewed if you have it enabled in Google Analytics
Mobile Responsive Design is Important
In mind of these statistics, businesses ought to be doing everything they can to optimise the mobile sites of their business.
The way to do this is through mobile responsive design. Through using responsive design, your site will reformat and resize in accordance with the device the site has been accessed on.
This means that all those mobile users who access your site will be met with a site which functions smoothly and effectively.
Good mobile design will give your visitors a favourable impression of your company or site.
Contrarily, if your site is poorly adapted for mobile devices, your visitors are likely to go off your site and look elsewhere.
Google Rankings
Also, Google are prioritising mobile over desktops and laptops. Google now rewards those sites which offer mobile responsive design.
Through mobile-first indexing, Google ranks websites based on the mobile site rather than the desktop/laptop version.
Evidently, it is vitally important for any business or site to have a good mobile design. If this is not the case, the site will suffer considerably in Google rankings, something no business or site wants.
It's Mobile, Stupid
It is clear that mobile internet usage is only going to increase going forward. For any business or site, it is a good idea to keep an eye on your mobile users and, crucially, optimise your mobile site.