Nate could grow to a Category 2 Hurricane as it brushes the southeast tip of Louisiana around 7 p.m. Saturday, according to the National Hurricane Center in Miami. The third hurricane to hit the continental U.S. this year threatens to bring $4 billion in losses as it bears down on Mississippi's coastline. Heavy rain, high winds, and high tides are expected.
Warm water fuels hurricanes, which is the reason why Nate could grow with winds of 105 mph when it passes over warm water, according to the hurricane center. An estimated of $300 billion in damage has been caused by 14 storms that have hit the Atlantic this season.
Hurricane Nate produced floods across Central America and killed at least 22 people earlier this week. The last time three hurricanes hit the continental U.S. the same year was in 2008 with Gustav, Dolly, and Ike, as a hurricane researcher at Colorado State University told Bloomberg.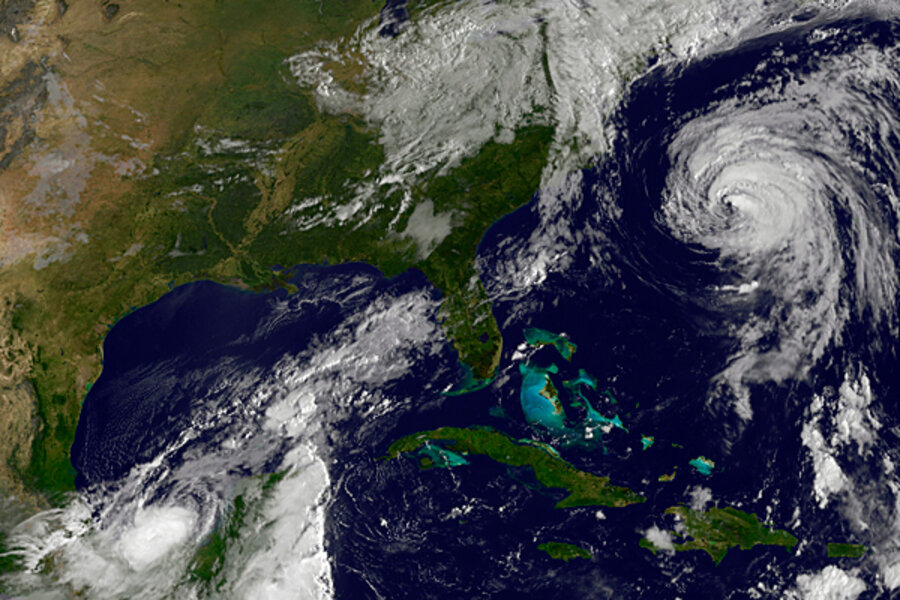 Jeff Masters, co-founder of Weather Underground in Ann Arbor, Michigan, also told Bloomberg that nine hurricanes marked the time when the most tropical storms hit the U.S. I was in 1916.
Projections of Nate's effects led to states of emergency in Louisiana, Mississippi, and Alabama. Evacuation orders were announced in low-lying areas, and shelters are available for those who need them tonight.
Local authorities declared a 7 p.m. curfew for the City of New Orleans, where Nate will be a good candidate to test the city's vulnerable pumping and drainage system. A deluge that occurred on August 5 flooded homes and businesses due to system weaknesses. New Orleans Mayor Mitch Landrieu reported that 92 percent of the pumps are functioning, according to Fox News.
Estimates of economic loses
The Gulf Coast is filled with casinos, resorts, and other tourist areas. Chuck Watson, a damage modeler with Enki Research in Savannah, Georgia, said $1 billion of the $4 billion of damage would be insured loss, as reported by Bloomberg. Nate will cause the most damage on the Gulf coast of Mississippi and Alabama.
Nate could also affect an estimated of 46,000 homes from Louisiana to Florida, and their reconstruction would cost $16 billion, according to a property analytics company in California called CoreLogic Inc.
Researchers at the Ohio State University developed a forecast model which predicts about 144,000 utility customers in the country may lose power. Furthermore, platforms in the Gulf of Mexico make up for 17 percent of U.S. oil output and 4 percent of gas production. An analyst at Bloomberg News Energy Finance reported that Gulf gas output might decline 1.4 billion cubic feet a day.
Impact on air travel
The Mobile Regional Airport in Alabama ceased operations Saturday afternoon after Gov. Kay Ivey signed Friday a statewide emergency declaration. The airport is expected to reopen Sunday at noon.
The Pensacola International Airport, Florida, will close Saturday night and will remain closed for the weekend.
In Mississippi, the Air Force Reserve's 403rd Wing decided to relocate its aircraft to Arkansas and Texas as a "precautionary measure," said Col. Jennie R. Johnson in a statement, as reported by CNN.
Source: Bloomberg