The Las Vegas massacre death toll keeps on rising, as at least 58 people have died following Sunday night's events. Police identified 64-year-old Stephen Paddock as the shooter, who reportedly committed suicide after carrying out the mass shooting at Mandalay Bay.
While Paddock's motives for taking the deadliest mass shooting in modern U.S. history are still unclear, some facts about his life have begun to emerge after the news broke out Sunday night.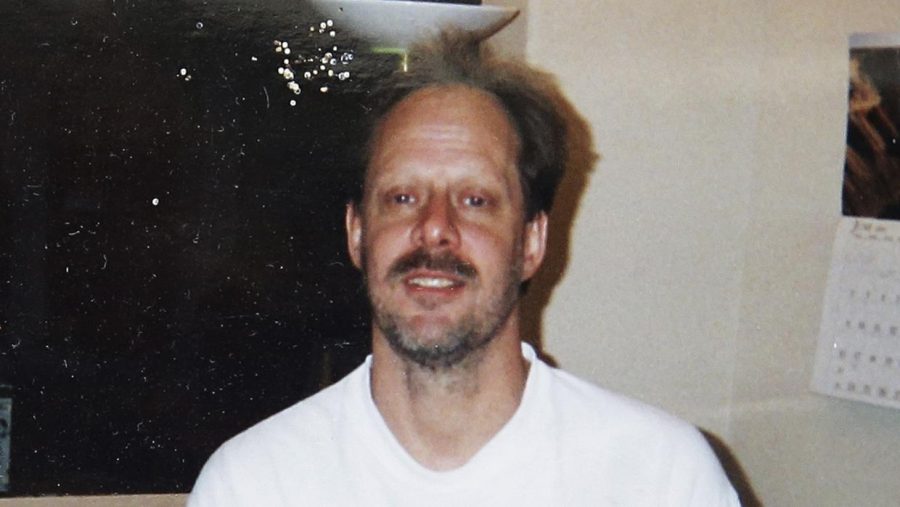 Paddock's brother, Eric, described him as a wealthy guy who liked to take cruises and play video poker, according to the New York Times. Meanwhile, CNN learned that the shooter was a retired accountant who loved to gamble.
Paddock killed at least 58 in Sunday's Las Vegas massacre
The Islamic State group, in an anticipated move, claimed responsibility for Sunday's attack, saying that Paddock was one of its soldiers. However, as in many cases in which the terrorist group claims authorship for an assault, the terrorist cell did not provide any evidence to support it, and the FBI said there was no evidence linking Paddock to a terrorist organization.
Moreover, his brother Eric told reporters Paddock was not involved with any organization whatsoever.
"[He] had nothing to do with any political organization, religious organization, no white supremacist, nothing, as far as I know," Eric told reporters in Florida, as cited by The New York Times. "And I've known him for 57 years."
Paddock lived in Mesquite, a retiree community located 80 miles northeast of Las Vegas. Many of those who knew Paddock, including his brother, has stated that he'd never shown any violent tendencies. In fact, most of his acquaintances were shocked to learn that he was responsible for the death and injuries of thousands, as he was just "an average guy," as said by several sources.
He was divorced and had no known children. Paddock had a girlfriend with whom he lived in Mesquite, 62-year-old Marilou Danley. Police officials said Danley was not a suspect in the case. As of Monday afternoon, 58 people had died as result of the attack (including Paddock) and 515 people were injured.
Paddock's father was a convicted bank robber who spent years on the run
Eric told reporters that their father, Benjamin Hoskins Paddock, was a convicted bank robber. Paddock senior was charged in 1961 with committing several bank robberies and was sentenced to 20 years in prison. He escaped from prison in 1968, even making the FBI's "Top Ten" most wanted list for most of the 1970s.
The felon was on the run until 1978 when he was found running a bingo parlor in Oregon and police arrested him. The New York Times reports Paddock senior "employed violence in attempting to evade arrest," according to news articles from the 1970s. Moreover, Benjamin Paddock was diagnosed as a psychopathic with possible suicidal tendencies.
Eric said his father passed away several years ago, and that he was never with his mother in his lifetime, as he was born while Paddock senior was on the run. The shocked brother also told reporters everything about the last time he talked to the shooter.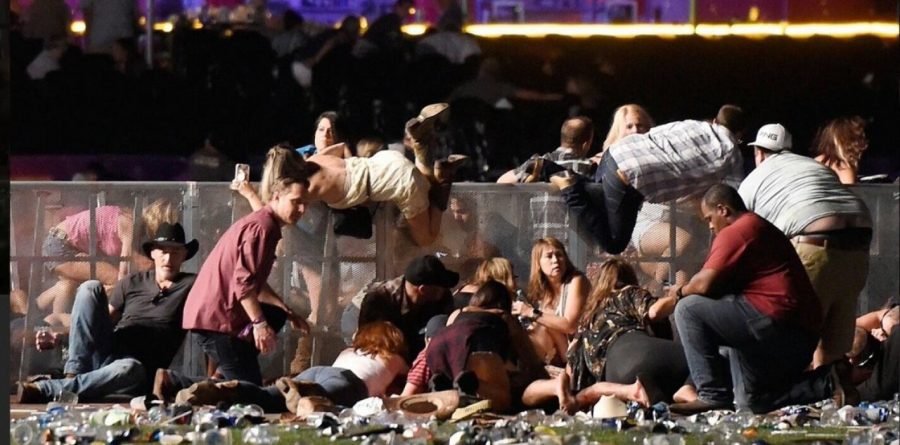 Paddock wrote Eric a text during Hurricane Irma to ask about their mother since she lives in Florida. Stephen also spoke to his mom on the phone a week or two, Eric said. The brother was apparently also shocked for Stephen having so many "machine guns."
"Where the hell did he get automatic weapons? He has no military background or anything like that," said Eric, according to The New York Times. "When you find out about him, like I said, he's a guy who lived in a house in Mesquite and drove down and gambled in Las Vegas."
Suspect legally owned at least 19 guns
The Washington Post reports that the sound of gunfire captured on videos recorded during the massacre suggests that the shooter used at least one automatic weapon. Automatic weapons are difficult to come by, but Paddock could have gotten one made before 1986 –as those are legal to own. Overall, Paddock owned at least 19 guns, all of which appear to have been purchased legally.
Police officials said Paddock possibly also had a device similar to a hammer to smash the hotel windows at the Mandalay Bay Resort and Casino, from where he carried out the murders.
Paddock also had a private pilot's license and two small single-engine planes registered in his name, according to Federal Aviation Administration. A federal official said that he didn't have his medical certification to fly up to date, though.
Source: The New York Times